Export Project
This option allows you to create a .zip file with all the applications from the current project and all the necessary files so the project can work.
Access File > Export Project.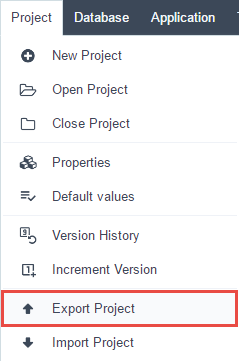 Next, select the project that you want to export.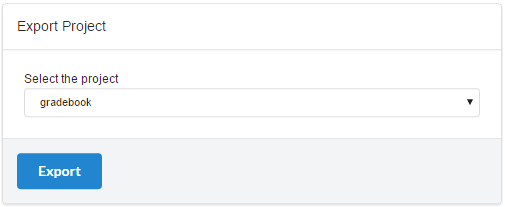 When finishing the process, the file will be available for download.