In this example will show how to configure the filter Grid to be displayed in a modal window.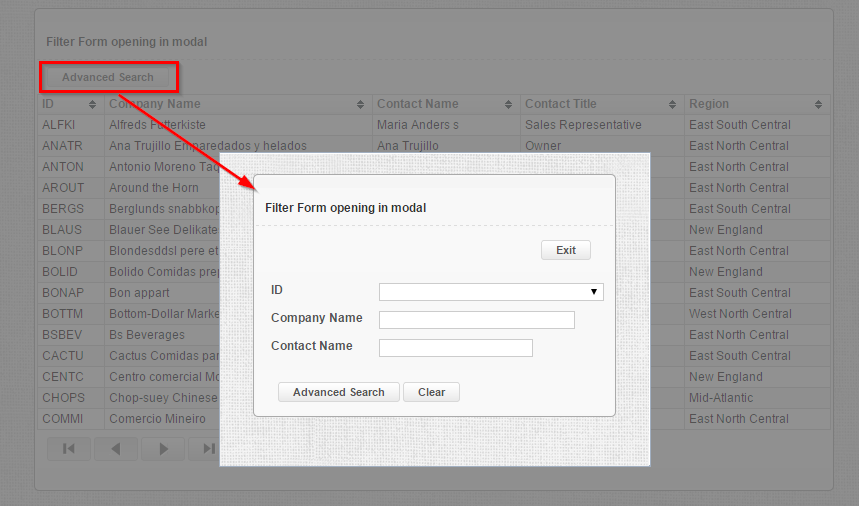 1. In an application of Grid, access the item "Grid Modules" from the application menu.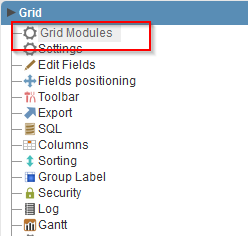 2. Select the Grid as initial modulus, and filter module, change the "filter in Modal" to "Yes".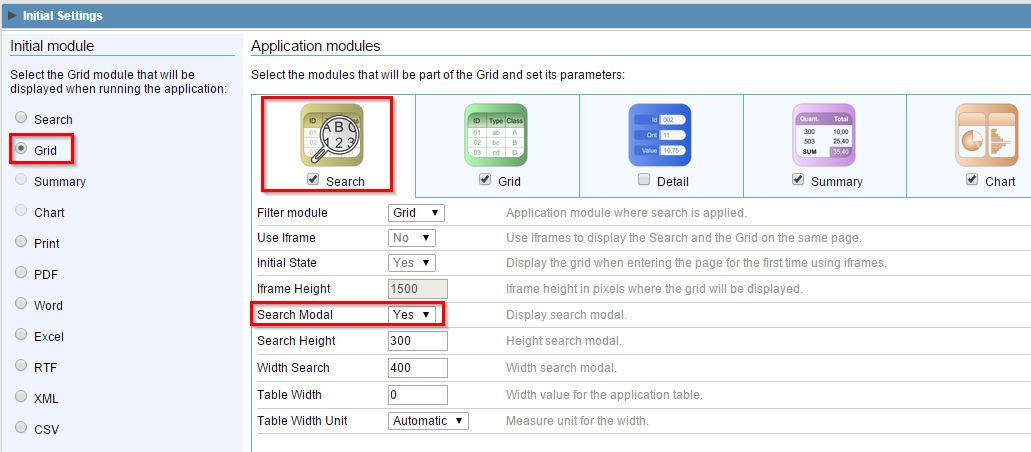 3. Run the application.