In this example we will see how to configure the menu to display the links applications browsed by the user.
Creating a Menu
1. Create a new application "Menu".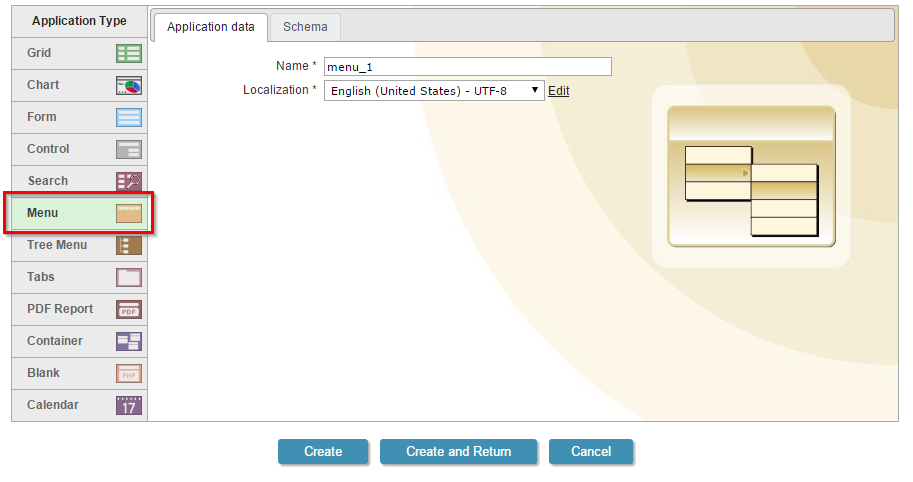 2. Access the menu settings by clicking on the "Settings" item.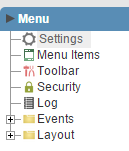 3. Access the Navigation tab and change the parameter "Show navigation breadcrumb" to "Yes", and then change the other settings as the image below.
4. Click "Run application"