Accessing Scriptcase
When accessing ScriptCase, you find the login screen where you enter the username and password to log on.
For your first access, the username and password is admin. We recommend you to change the default password by accessing the environment settings panel after the first login.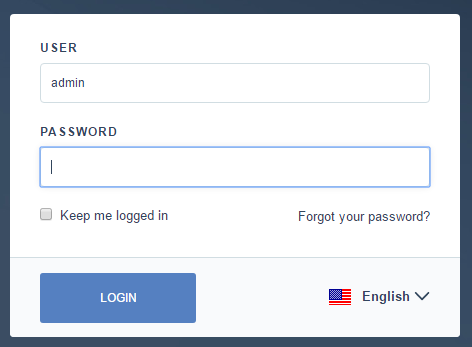 After validating the username and password, you access all of the Scriptcase available functions. The "Administrator" user has privileged access to all the ScriptCase functionalities and is also able to create new users to use the same installation concurrently. The simultaneous use depends on the license arrangement you have.
If you have forgotten your password and need to recovery, you must have the SMTP server configured within for a successful process. Check here a tutorial showing how to make the recovery.