In this example we will see how to configure the menu to be opened with a loaded application.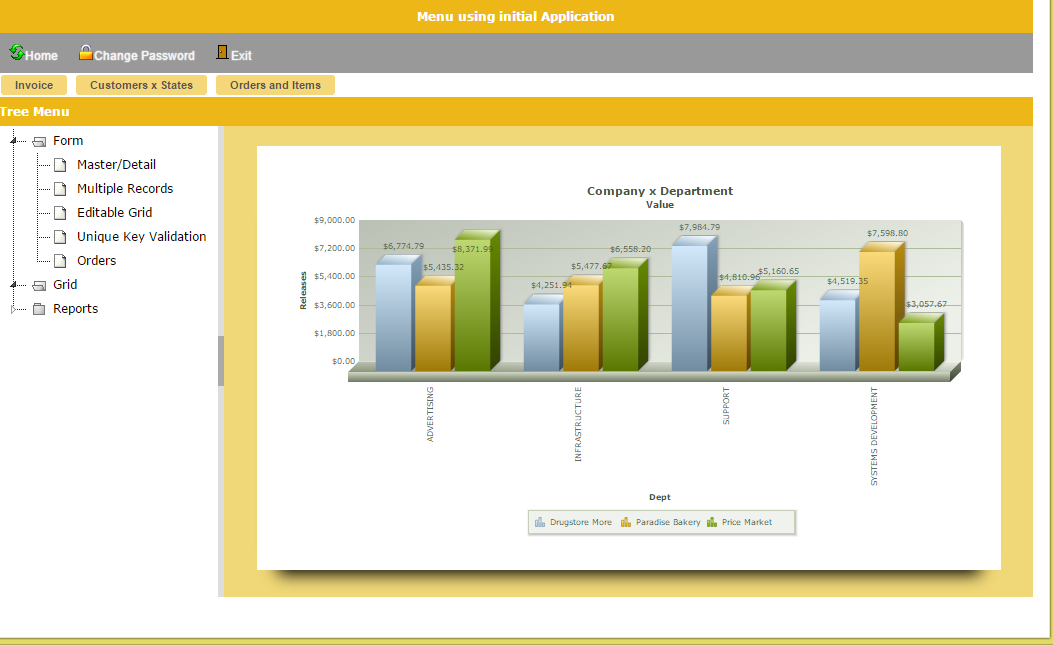 Creating a Menu
1. Create a new application "Menu".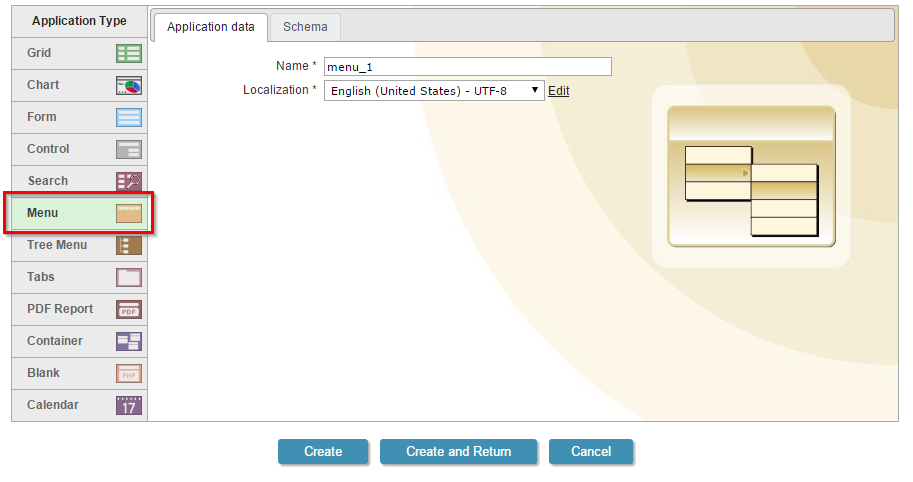 2. Access the menu settings by clicking the "Settings" item.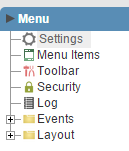 3. Change the "default application" parameter to "Application" and in the "Application" property, select the application that opens when you load the menu.