Accessing Scriptcase
When accessing ScriptCase you will be presented to the login screen where you will insert the username and password.
For your first access, the username and password is admin.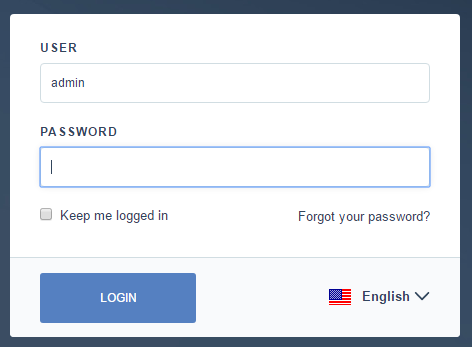 After validating the username and password you will be able to access all of Scriptcase available functions. The "Administrator" user has privileged access to all the ScriptCase functionalities, he is also able to create new "Users".
To proceed with the password recovery, it is necessary that has the SMTP server configured for a successful process. Look here how to realize this procedure.