General Overview
Main Menu
The main menu containing all Scriptcase main settings is available at the top of the page.

Toolbar
The toolbar is displayed right below the main menu where you can find the main functions used in the applications development.

Project List
On this session is displayed a list with all the Scriptcase projects.
Project Explorer
On this session you can find all the folders created to organize the applications. There's also the folder that contains all the applications of the project in one place.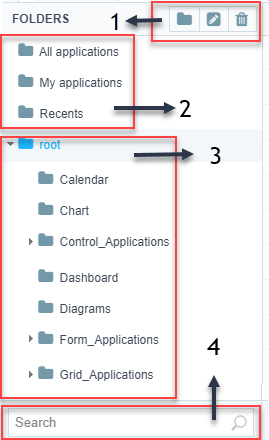 List of Applications
After opening the project you'll see the page below on which you can view a list of the applications that are in the selected folder in the Project Explorer presented on the left side.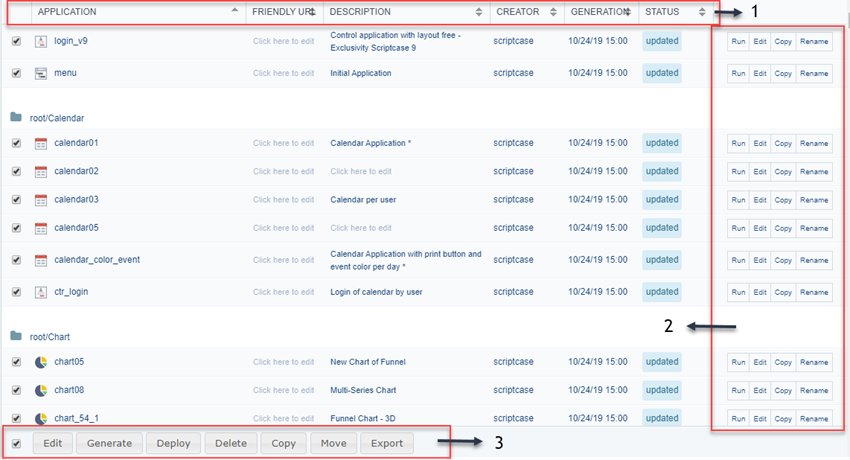 Taskbar
This bar holds the tabs of all applications which were opened for editing.