Project Explorer
On this area, you can find all the folders created to organize the applications.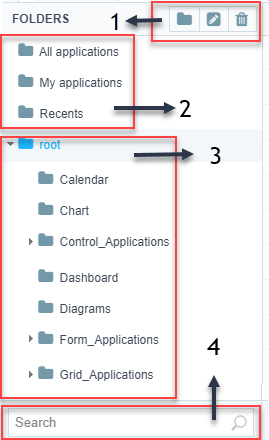 Create: Creates a new folder to organize the applications of the project.
Rename: Renames the selected folder.
Delete: Deletes the selected folder.
All Applications: Lists all applications from the folders and the existing subfolders.
My Applications: Lists all the applications from the folders and subfolders that the current user has created.
Recent: List of all the recent generated applications.
Search: Does the search of the applications names.