List of Applications
All the applications are listed on this area, a. We can find some information about the applications.
The columns can be edited in My Scriptcase menu.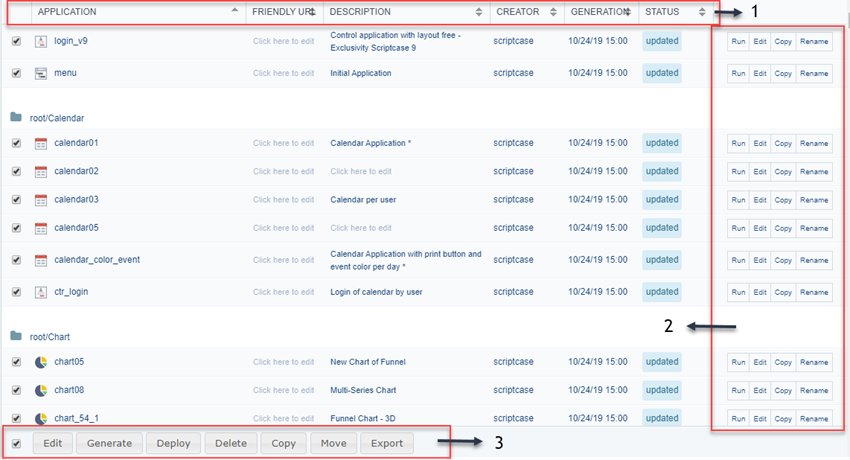 Application: Application's Name.
Friendly URL: Friendly URL for the application.
Description: Application Description.
Creator: Application Creator.
Generation: Date of Source Code Generation.
Status: Status of the application (updated and outdated).
Options: Activity buttons:

Run: Runs an application;
Edit: Open the Application to edit;
Copy: Creates a copy of the selected application;
Rename: Renames the selected application.
Footer Options
The footer buttons are available when one or more application are selected.
Edit: Opens all the selected applications settings for editing.
Generate: Generates the source code of all selected applications.
Deploy: Opens the Publishing Wizard for all selected applications.
Delete: Delete all selected applications.
Copy: Copy the selected applications to another project.
Move: Moves the selected applications to another folder in the same project.
Export: Allows you to export the selected applications.