Export Applications
Export Applications
Every application of a project or some applications can be exported. In this export, not only the application but also the needed archives to its operation of the selected applications are exported.
This option can be found inside the menu Application.
Firstly you need to select if you want to export all applications or if you want to select some applications.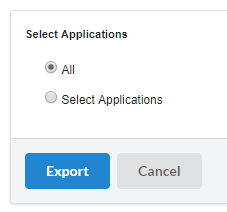 When select all applications, it will be displayed with the export log and the link to donwload the generated file.
In this example, we choose to "Select Applications", in this case the applications are listed according to the type or folder.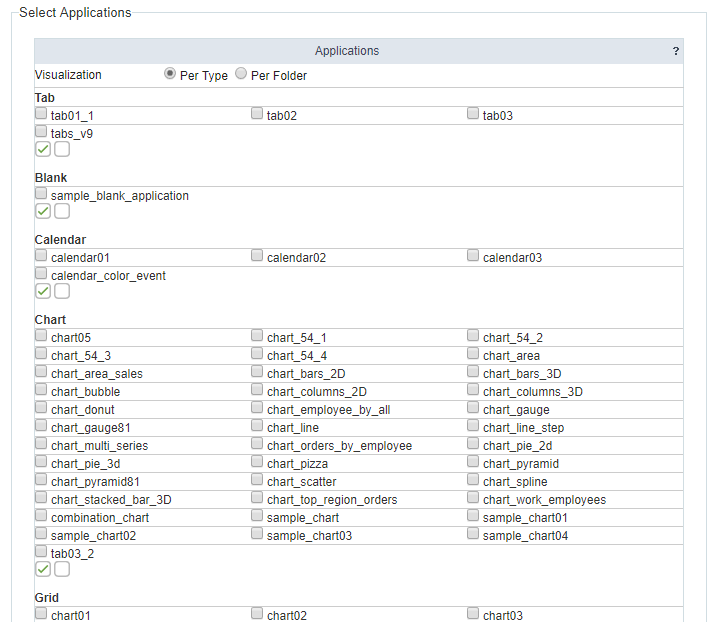 To proceed, select the desired applications and click in export. After this it will be displayed a log of the exported files and a link to download the generated file.