Import Applications
Import Applications
Allows the developer to import applications created in the same version of Scriptcase. This option can be found inside the menu Application.
After the import application screen is displayed, select the file you want to import.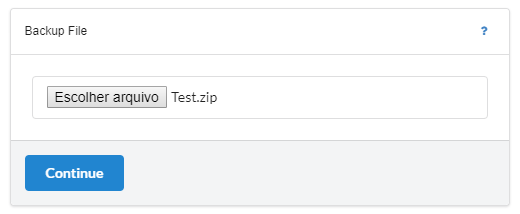 The options are:

Overwrite - Overwrites the project's files by the files that are being imported. Don't overwrite – Keeps the project's files, ignoring the files that are being imported. Rename – Keep the project's and import the files selected with the defined names.
In the next step, show a summary that will be restored.