RTF
General settings

Select Columns
This attribute controls the display of the Select Columns tab in the generated application, which allows the user to define the fields that must be included in the export.
The fields positioned to the right in blue will be present in the export, whereas the fields to the left in red are outside the exported file.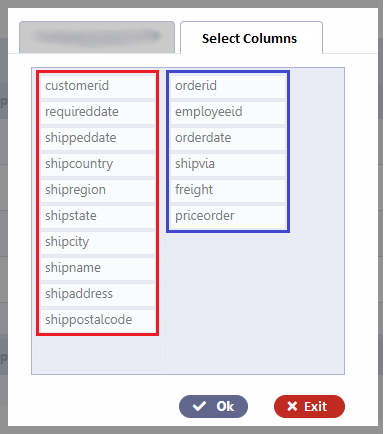 Open RTF Directly
This attribute defines whether or not the file access buttons are displayed after exporting.
If Disabled
The export screen will be displayed on the same application tab where the progress bar will be displayed with the file access buttons, allowing the user to choose between viewing the file, downloading it or returning to the source application.
The screen displayed will be as follows:

Preview - Opens the generated file in a browser tab.
Download - Download the generated file.
Back - Returns to the source application.