Creating a New Application
New Application
The creation process of one application is simple enough and intuitive.
You just need to select which application you want to generate in the applications available in Scriptcase, That it will be generated automatically.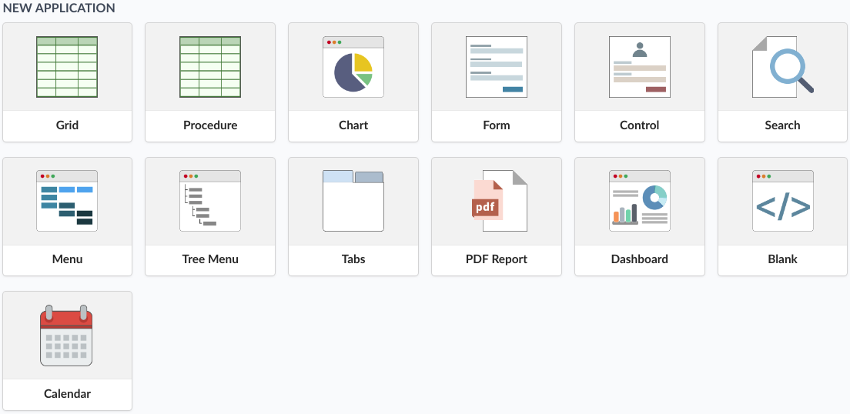 Connection - It defines the used connection to create the application. All the project's application will be displayed.

Name - Application's name that is being created, It can not contain special characters.
Localization - Application's Language. The project's default language will be automatically selected.
Theme
In this screen you select the theme that the application will use. The default project's theme, that can be checked and changed in Project > Properties, will be selected automatically.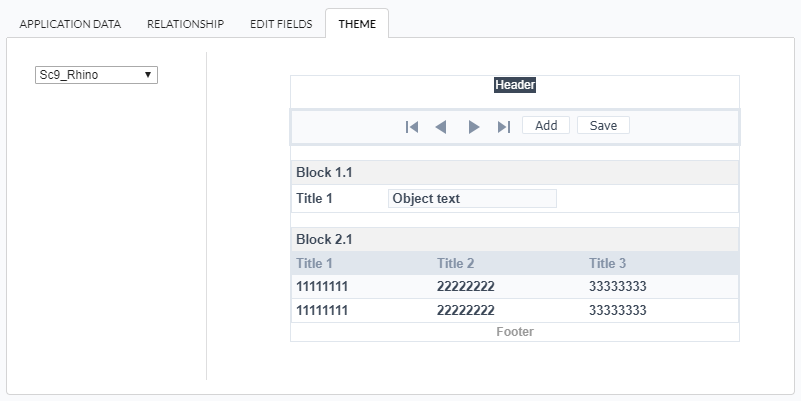 Theme - List of available themes in the project.
After all the settings are done, click in the button Create. In the next screen the settings of the created application will be displayed.