Scriptcase Update

ScriptCase update area. All the update process is done by the INTERNET, using our servers. We recommend using a fast connection.
If the computer hasn't an INTERNET connection, it is necessary to realize the Scriptcase manual update.
Check our documentation about Manual Update according to your operating system:
Verifying Updates
Firstly, we must check if a new version of ScriptCase is available.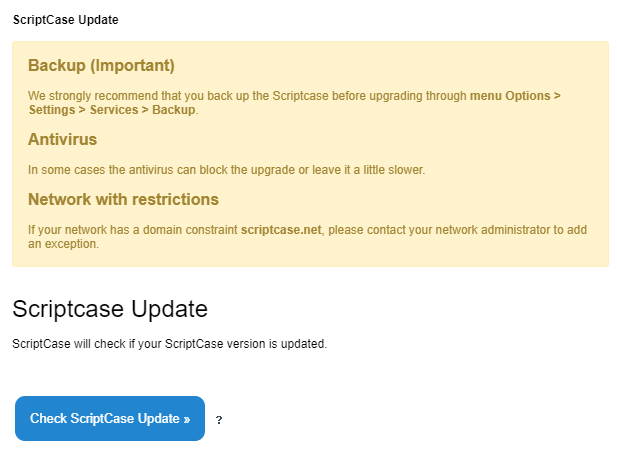 Selecting Items for Update
Then we can choose if we want updating the documentation and "prod" files.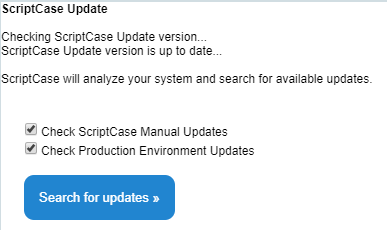 Applying Scriptcase Updates
Then, we can see the total of files update found.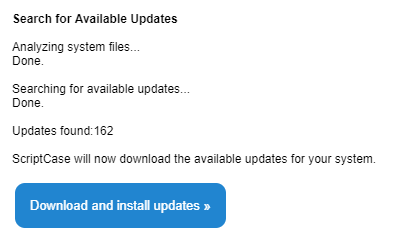 Do not interrupt the process after start the Update.
Ending the Update ProcessS
After downloading and updating all the files, you can see the log of changes done in the process: Click here to view ScriptCase update log.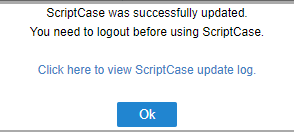 If you are having problems connecting to our server, check if your firewall is allowing the connections to these links:

scriptcase.com.br
scriptcase.net