General Overview
The Settings menu brings together the tool's management settings and is accessible only to users who have administrator privileges in Scriptcase.
The admin user, created by default when installing the tool, has administrator privileges. As this is a standard user, it is recommended to change the password, as well as set the SMTP so that the Forgot your password? option works correctly.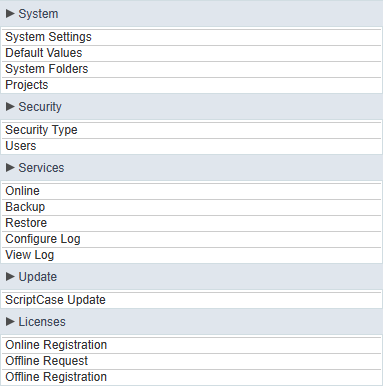 Check the table below with the link to the specific documents for each option.