---
Recurso
Calendar
Calendar application for creating and updating of events directly in the database table, form for inclusion, update and deletion, drag and drop feature to move the events and integration with Google Calendar.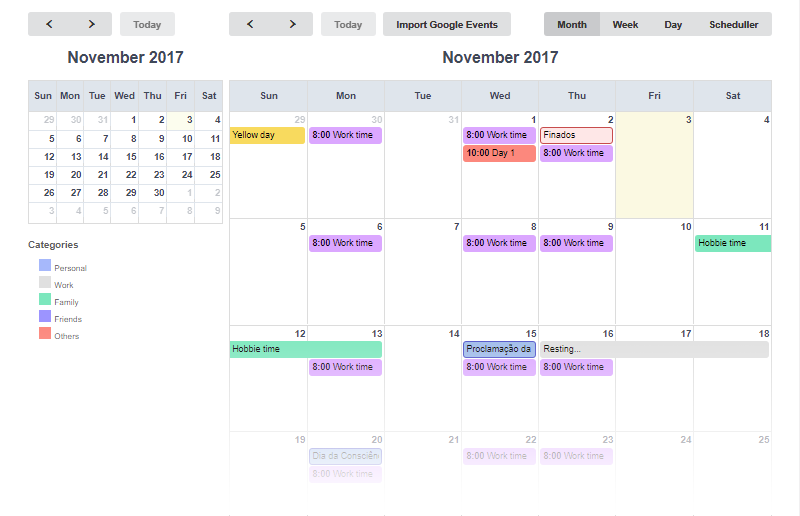 FullCalendar
To create the Calendar applications, Scriptcase uses a JavaScript event calendar, customizable and open source Fullcalendar, which is a jQuery plugin that loads AJAX events (as well as other methods) and presents them in calendar/agenda format.
Samples
Calendar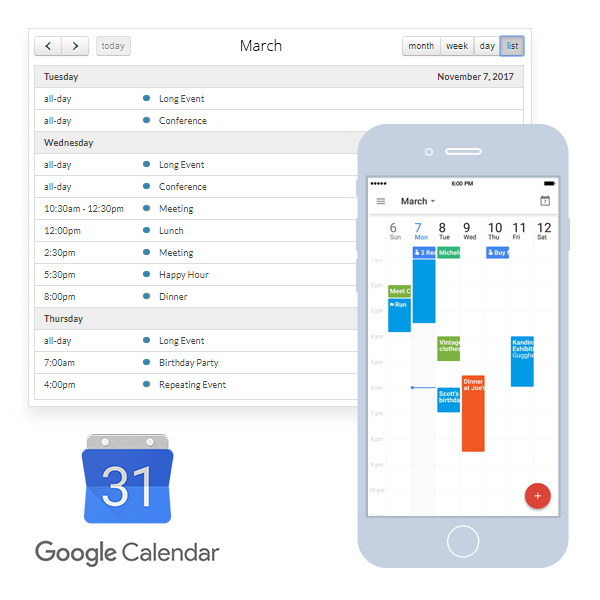 Google Calendar Integration
Scriptcase calendars application can be easily integrated with Google Calendar so you can import/export or include/modify calendar events from your Calendar application to your Google Calendars.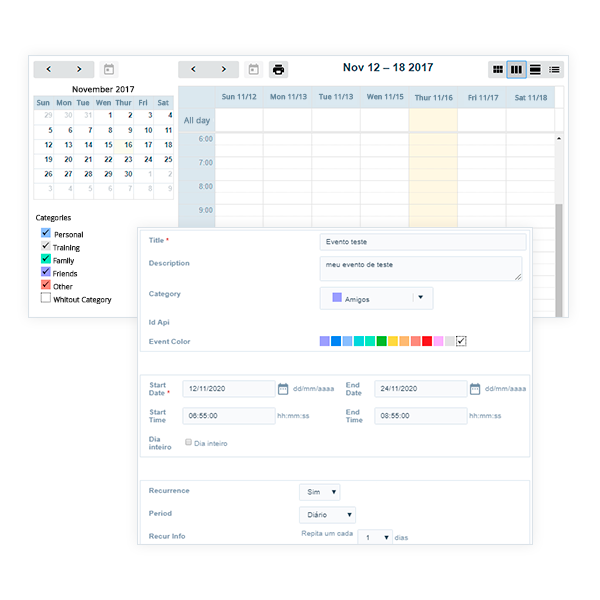 And more
Individual calendars

to each

user;

Categories creation;

Fields of recurrence;

Color palette for calendar events.